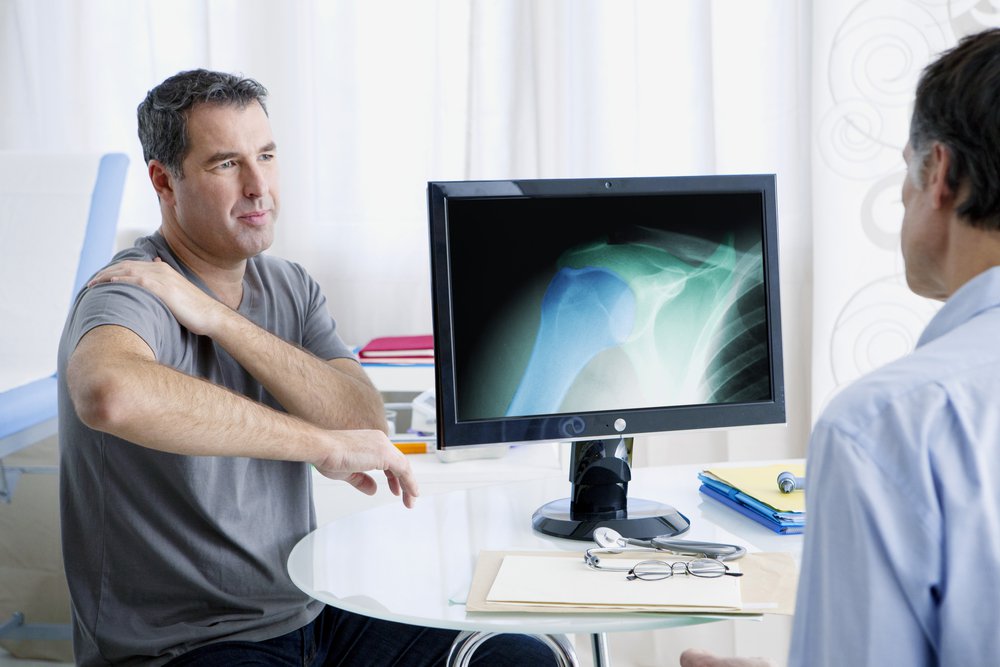 When it comes to maintaining the health and functionality of your shoulder, choosing the right specialists can make all the difference. This is particularly true in the Nashville metropolitan area, where you have a wide range of shoulder specialists from which to choose -- and a more difficult time finding the best of the best.
Among these, Pinnacle Surgical Orthopedics stands out, offering comprehensive care for all shoulder-related concerns. Under the expert leadership of Dr. Sean Kaminsky, the team at Pinnacle Surgical Orthopedics brings a unique blend of experience, innovative techniques, and personalized care to ensure the best possible outcomes for their patients. For patients in the Nashville area, we have built a reputation as the trusted choice for shoulder health.
Join us as we delve into what makes Pinnacle Surgical Orthopedics and Dr. Kaminsky your go-to shoulder specialist in Nashville, TN.
Expertise and Experience
Dr. Kaminsky's qualifications are an amalgamation of extensive education, years of rigorous practice, and dedication to the field of orthopedics. Having specialized in shoulder treatments, he has gained mastery over both traditional and innovative surgical procedures. His adeptness in arthroscopic shoulder surgery has been proven with innumerable success stories.
His experience spans decades, during which he has successfully treated a range of shoulder problems. These include but are not limited to complex issues like rotator cuff tears, shoulder instability, and the wear and tear of the shoulder joint due to arthritis. His proficiency in rotator cuff repair -- and, when necessary, rotator cuff surgery -- is a testament to his skills and commitment.
Dr. Kaminsky stands among the most versatile orthopedic surgeons in the area, as his expertise spans various types of shoulder procedures. His understanding of the intricacies of the shoulder joint enables him to provide personalized care that prioritizes the overall health and well-being of his patients.
Dr. Kaminsky's extensive qualifications, coupled with his unwavering dedication to his field, make him an unmatched shoulder specialist in the area. His commitment to providing the highest level of care is why Nashville trusts him with their shoulder health.
Innovative, Minimally-Invasive Techniques
At Pinnacle Surgical Orthopedics, we pride ourselves on using innovative techniques and state-of-the-art equipment for shoulder treatments. One of these advanced techniques is shoulder arthroscopy. This arthroscopic surgery involves making small incisions to repair shoulder injuries, resulting in a less painful and faster recovery for our patients.
In cases where arthroscopic repair may not be enough, Dr. Kaminsky expertly performs total shoulder replacements using the innovative SMR Shoulder system from LimaCorporate. Unlike the typical shoulder replacement, our advanced procedure features a surgical incision that minimizes tissue damage, leading to better outcomes.
These advanced techniques present a significant shift from traditional methods, pushing the boundaries of what's achievable in shoulder treatments. This innovative approach contributes significantly to our high success rates and has helped us achieve high levels of patient satisfaction.
At Pinnacle Surgical Orthopedics, our methods are not only about delivering effective treatments but also about ensuring a comfortable and rapid recovery for our patients.
Personalized Care Approach
At Pinnacle Surgical Orthopedics, we believe in a personalized care approach that puts the needs and circumstances of our patients at the forefront. Our dedicated team of specialists, led by Dr. Sean Kaminsky, works closely with patients to understand their conditions and tailor treatment plans accordingly.
Our orthopedic surgeon ensures that the prescribed orthopedic surgery or therapy is specific to the individual's shoulder issue, considering factors like age, physical health, lifestyle, and personal goals. This might involve a focus on restoring a range of motion through physical therapy with our stellar onsite PT team, or implementing a comprehensive sports medicine program to get athletes back in the game.
We also pay close attention to how each shoulder heals, adjusting treatment plans as necessary to promote the best outcomes. This patient-focused approach, combined with our commitment to cutting-edge techniques and exceptional care, is what sets Pinnacle Surgical Orthopedics apart as a trusted shoulder specialist in Nashville, TN.
Patient Satisfaction
When it comes to understanding the quality of care at Pinnacle Surgical Orthopedics, nothing speaks louder than the words of our patients. These individuals who have undergone treatments with Dr. Kaminsky are a testament to the unmatched care and expertise offered at our facility:
'Great Orthopedic experience. Had shoulder [surgery] from Dr. Kaminsky and cannot recommend him enough. Very professional and friendly. He explained everything thoroughly and only had my well-being in mind. The surgery itself went smoothly and the aftercare and follow-ups helped immensely. Dr. Kaminsky made sure the healing and progress went as easily as possible. My shoulder is in much better condition prior to my surgery and I'm very pleased with my entire experience. Again, I highly recommend Dr. Kaminsky and the staff at Pinnacle Surgical.' - Stephen
'Dr. Kaminsky did a great job repairing my badly damaged shoulder. His entire staff is nice and very helpful. The Physical Therapists on site were wonderful and helped tremendously with my recovery. I would highly recommend Pinnacle Surgical Orthopedics!' - Beth
'Dr. Kaminsky and his staff are professional and friendly. The entire experience is fabulous. I wish he could be my doctor for everything!' - Gwen
We take immense pride in our patients' journeys to recovery, and their shared experiences tell a story of dedication, professionalism, and personal touch. Read more of these patient stories on our Testimonials page.
Visit Your Top Shoulder Specialist in Nashville, TN
At Pinnacle Surgical Orthopedics, we are unequivocally committed to preserving and improving your shoulder health. Dr. K and his team assure you of care that's grounded in knowledge, experience and an unwavering dedication to patient well-being.
If you're ready to get started on your journey to be free of shoulder pain, don't wait. Request your first appointment with Dr. Kaminsky and the team at Pinnacle Surgical Orthopedics today.