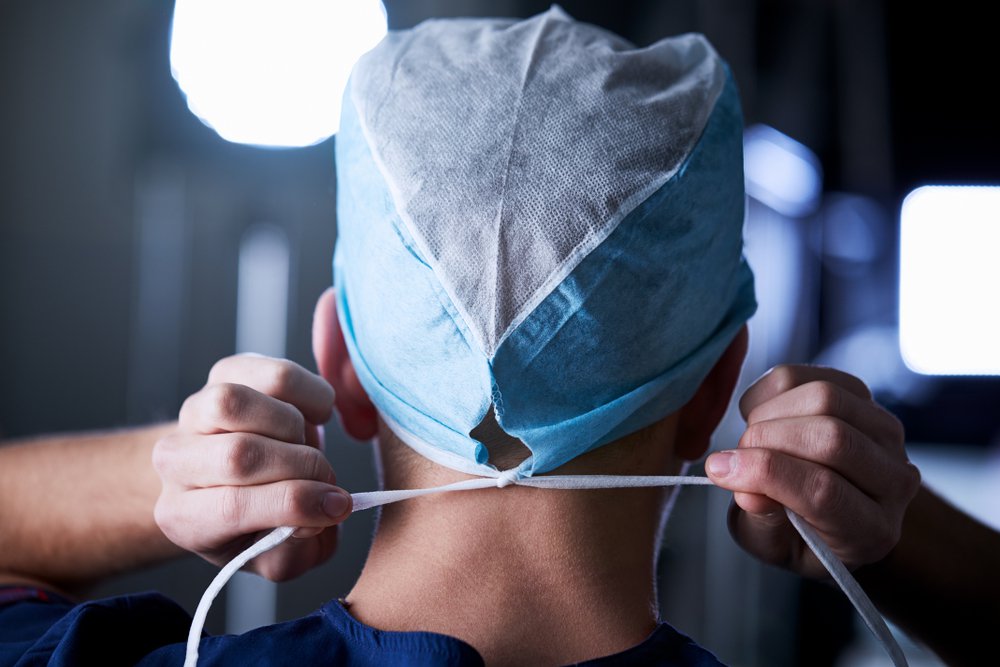 If your shoulder has been injured, or you've been living with chronic pain in the area, the first step to finding relief is choosing an experienced and highly-rated specialist in orthopaedic surgery. But when looking for the best surgeon for shoulder pain in Nashville, what should you seek out?
Many orthopedic shoulder surgeons will have their own unique approach to treating shoulder issues, so it's important to find the right fit for your individual needs and ensure that your surgeon has the right skills to address your shoulder joint in the long term.
At Pinnacle Surgical Orthopedics, Dr. Sean Kaminsky and his team of experienced professionals have established a reputation as some of Nashville's most trusted orthopedic shoulder surgeons. Dr. Kaminsky specializes in the treatment and diagnosis of both simple and complex shoulder conditions, including rotator cuff tears, shoulder instability, labral tears, and arthritis-related joint damage.
Here are 10 of the most important things to look for when choosing an orthopedic shoulder surgeon in Nashville:
1 . Proper Credentials

A great shoulder surgeon should have the necessary credentials and certifications from reputable medical institutions and boards. You've probably heard the term 'board-certified,' but what does it actually mean?

A board-certified orthopedic surgeon has completed a residency program in the field, passed a rigorous certification exam, and obtained additional accreditation from the American Board of Orthopaedic Surgery. This ensures that the shoulder surgeon is able to provide safe and effective treatments that will help patients achieve their desired results.

For example, Dr. Kaminsky is a board-certified orthopedic surgeon who has earned his certification from the American Board of Orthopaedic Surgeons (ABOS), one of the most respected institutions in the field. Dr. Kaminsky is also a fellow of the American Academy of Orthopedic Surgeons, a Certified Impairment Rater by the State of Tennessee Bureau of Worker's Compensation, and a Fellowship-Trained Shoulder Specialist who has spent an additional year of orthopedic training devoted to injuries and treatments of the shoulder.

2 . Patient Reviews & Referrals

For new patients seeking an experienced shoulder surgeon, it's important to check out reviews from former patients. Positive reviews are a great indicator that orthopedic surgeons have a successful track record of getting results for their patients.

At Pinnacle Surgical Orthopedics, Dr. Kaminsky has been recognized as one of Nashville's top orthopedic specialists by his peers and patients alike. He is consistently rated highly on popular review sites such as Healthgrades, and his patient testimonials speak for themselves.

3 . Years & Range of Experience

Your surgeon should have extensive experience in performing orthopedic surgery for a wide variety of shoulder conditions, especially the specific surgery you require. The more familiarity your physician has with the shoulder joint, the better.

Dr. Kaminsky has decades of experience performing minimally-invasive surgeries for a wide range of shoulder joint conditions, including total shoulder replacements. He is also able to offer his expertise on conditions such as complex fractures, rotator cuff tears, shoulder instability, labral tears, and arthroscopic procedures.

An exceptional shoulder surgeon will also be an innovator who is respected by others in their field. Dr. Kaminsky has patented inventions for use in shoulder surgery around the world, and he has taught instructional shoulder courses to orthopedic surgeons for advanced and complex shoulder surgical care throughout the country.

4 . Advanced Technology & Techniques

The latest advancements in technology and techniques are essential for successful shoulder surgery. Your surgeon should be familiar with the latest leading-edge shoulder arthroscopy and arthroplasty procedures designed to minimize discomfort, accelerate recovery time, and overall offer better outcomes for their patients.

That's why Dr. Kaminsky utilizes the least invasive surgical techniques available to him, as well as using the Lima SMR shoulder system to perform shoulder replacements. The Lima SMR shoulder joint is an artificial joint that is designed to provide patients with well-integrated, long-lasting stability and pain relief.

5 . Specialized Care

It is important to look for a surgeon who specializes in shoulder surgery rather than a general orthopedic surgeon. A shoulder specialist can offer focused and specialized treatment plans for a range of shoulder conditions, including rotator cuff tears, shoulder instability, labral tears, and arthritis-related joint damage. If you're considering shoulder replacement surgery, it's critical to find a surgeon who has the experience and expertise in this type of procedure.

Some shoulder specialists, including Dr. Kaminsky, will also specialize in orthopedic sports medicine as it relates to the shoulder. This is important for athletes who may have suffered an injury during a game or practice and need a specialist who understands the unique needs of athletic injuries.

6 . Effective Communication Skills

Nashville's best orthopedic shoulder surgeons should be able to communicate effectively with the patient, answering any questions and explaining procedures in an easily understandable manner. Patients should be comfortable asking questions and discussing their concerns, as well as understanding what to expect during any procedure.

7 . Personalized Approach to Care

Truly excellent orthopedic surgeons should provide personalized care to every patient, taking into account their unique medical history, needs, and preferences. No two shoulder injuries are the same, and it's important to find a specialist in shoulder surgery who understands the importance of tailoring treatment plans to individual patients.

8 . Works With an Effective Team

Orthopedic surgeons should work closely with a team of excellent medical professionals, including nurses and physical therapists, to ensure the patient receives comprehensive care. A team of experienced medical professionals who can provide knowledge and support is essential in helping a patient get the best results from their shoulder surgery.

Dr. Kaminsky works with a dedicated team of highly-trained nurses and therapists at Pinnacle Surgical Orthopedics to ensure that each patient receives individualized care tailored to their specific needs.

9 . Post-Surgical Support

It is important to choose a surgeon who provides comprehensive post-surgical care and rehabilitation services. This may include physical therapy and other follow-up visits with the patient's healthcare team to ensure that they get the best possible results from their procedure.

Dr. Kaminsky understands the importance of providing post-operative care for his patients, which is why he works with an elite team of physical therapists to ensure that his patients' recovery is as successful as possible in the long term.

10 . Positive Outcomes

Perhaps most importantly, your surgeon should have a track record of successful surgeries with positive outcomes. This doesn't just mean good experiences in the operating room: your surgeon should be forthcoming with records of providing long-term pain relief and helping patients restore as much of their full range of shoulder motion as possible.

Dr. Kaminsky has a long history of successful surgeries with excellent outcomes, and his patients report feeling significant relief from their pain after surgery.
Visit Nashville's Top Shoulder Orthopedic Specialist
If you are in the Nashville area and looking for an experienced orthopedic shoulder surgeon, we urge you to consider Dr. Kaminsky at Pinnacle Surgical Orthopedics. He is board-certified, patient-focused, and has years of experience in performing minimally-invasive procedures to provide the best possible outcome for his patients.
If you're ready to get started on your road to recovery, don't wait another day. Request your first appointment with Dr. Kaminsky and the team at Pinnacle Surgical Orthopedics today.